Our primary focus is on a safe and gentle environment for your dental care. We will guide you through your treatments with a high level of care and attention. You can be assured you will be treated with respect, understanding and compassion at all times – our skills and expertise mean you are in the best possible hands.
To those who suffer from a dental phobia the very thought of visiting the dentist can be the stuff of nightmares. A phobia of the dentist can often begin in childhood and can be the result of a bad or unpleasant experience but this isn't always the case. Parkway Clinic has been working closely with dental phobia suffers for over 20 years using a combination of a calm considerate approach and unconscious sedation under general anaesthesia.
Have a dental problem, but don't know the solution? Have a go at our handy treatment guide.
We Are Now Accepting Private Referrals For Our Restorative Specialist, Madhan Mohan Natarajan.
VC
Parkway Patient
A perfect all round service. Friendly and efficient team. Calming atmosphere. A personal touch. Makes a visit to the dentist a very pleasant experience.
LB
Parkway Patient
Great practice. Professional and friendly staff. Relaxed environment where the team take the time to get to know you. Treatment is top class and the dental staff talk you though every step and talk through any concerns. My husband, myself and my 3 year old use this practice and I recommend it to anyone who wants top quality dental treatment.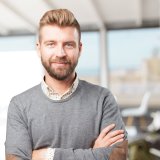 SG
Parkway Patient
Nurses are fab especially the consultant we saw first ! Helped my daughter with her needle fear which was due to a bad experience when she was 10 in Devon . All really friendly and extremely helpful seeing how busy they are too ! Highly recommended
MP
Parkway Patient (06/06/18)
I had two implants several months ago. Best thing have done. I had lost confidence and was petrified of sneezing in case my denture fell out. The implants have been a success & my confidence has returned. I am so grateful for the work Barry has done, coupled with Emily, who enabled me to have the implants due to the thorough hygiene sessions with her.
08:45 am – 6:30 pm (Mon-Fri)