SOMETIMES DAMAGED OR DECAYED TEETH NEED TO BE EXTRACTED.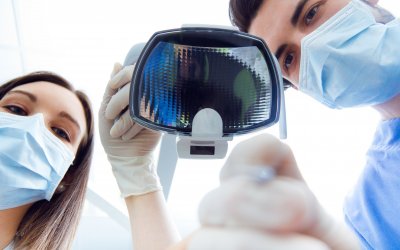 Tooth extraction is usually a straightforward procedure. Local Anaesthetic is used to numb your tooth and the surrounding gum area. When the area is completely numb we can remove the tooth pain-free. This is usually a quick procedure without the need of surgical intervention or stitches.
Sometimes, teeth can be lying at an unfavourable angle, be broken down or buried in bone. These teeth may need to be removed by one of our Consultant Oral Surgeons, who will surgically remove the tooth. Bone removal may also be required and the area stitched to place the gum in its normal position.
Teeth may have to be removed to make room for overcrowded teeth. This is usually carried out prior to fitting an Orthodontic brace. In certain situations, teeth may be buried but not require extraction. It may be necessary to expose these teeth prior to an Orthodontic bracket fitting.