Enjoy the soothing experience!
ESSENCE
OF NATURAL
BEAUTY
Parkway now offers a range of facial aesthetic procedures including Injectable Treatments for Facial Lines, Dermal Fillers, Facial Rejuvenation, PRP – Dracula Facial and Creams.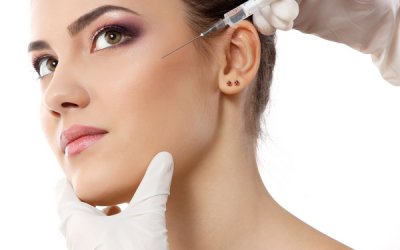 Injectable treatments can be used in all areas of the face for both fine lines and deep wrinkles. It has a great effect in areas in which dynamic wrinkles are produced by continual creasing.
From £180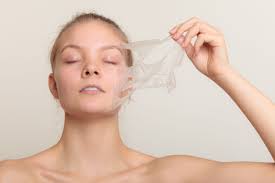 Chemical Peels are commonly used on face, neck and hands.
A chemical solution is applied to the skin that causes it to exfoliate and peel off.
From £180
Dermal Fillers add volume and structure to the face.
They can make subtle enhancements to rejuvenate and beautify the face without need for Invasive surgery.
From £300
Micro-needling can be used for facial rejuvenation and the treatment of scars and stretch marks.
It is often used with facial peels. The treatment firms, tightens and regenerates.

From £350
Lip Enhancing Dermal Fillers enhance the individuals features and introduce volume to the lip area.
The type of Dermal fillers used are silky and soft.
From £350
(Excessive sweating) can also be treated a with Neuromodulator.
This process effectively prevents the sweat glands from producing excess sweat.

From £350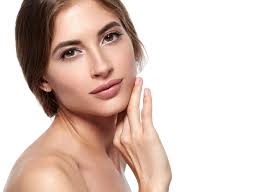 PRP is used in the treatment of scars and hair loss.
Individuals – male and female with hair loss and alopecia have very positive results with this treatment.
From £550
Obagi is a uniquely powerful skin care line that offers a wide range of benefits, including anti-aging and rejuvenating actions. The range features many regimens that work together to achieve a targeted goal using high-quality, potent ingredients and well-researched technologies.
C-Exfoliating 

Day Lotion
Obagi-C Rx System C-Exfoliating Day Lotion reduces the visible signs of aging as it promotes a radiant and rejuvenated complexion. Glycolic acid sloughs off dead skin to diminish hyperpigmentation and wrinkles while vitamin C glucosides enhance collagen synthesis to minimize fine lines and increase firmness. Hyaluronic acid plumps your skin with moisture and chamomile extract calms inflammation.
ELASTIderm 

Eye Treatment
Obagi ELASTIderm Eye Treatment Cream is a firming formula that strengthens skin by encouraging the production of collagen and elastin. The advanced blend of ingredients makes use of the body's natural skin renewal processes to achieve results in less time than traditional eye creams.
Ideal for mature or damaged skin, it helps restore a youthful glow and healthy appearance to the entire eye area.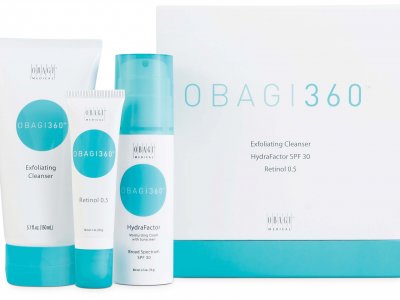 Obagi360 System Kit features everything you need to fight the signs of premature aging for a rejuvenated appearance.
Physical and chemical exfoliators smooth skin's surface and diminish hyperpigmentation. 0.5% retinol boosts cell turnover to prevent acne, reduce fine lines and wrinkles and increase firmness.
UV filters protect skin from environmental damage.
Obagi CLENZIderm M.D. Acne Therapeutic System is designed to target, correct and prevent adult acne with clinically advanced formulas that purify and clear your skin.
This easy-to-use regimen cleanses skin, refines pores and keeps your complexion hydrated.
Salicylic acid penetrates deep into pores, removing impurities such as dead skin cells and excess oil.
Lamberts Road, SA1 Waterfront,
Dr Eckhardt is a Consultant Orthodontist and Aesthetic Practitioner. She graduated in Dentistry in London, completed her Orthodontic Speciality Training from the Royal College of Surgeons in England and holds a Consultant post in Morriston University Hospital Swansea.
Visit us on social networks