Our primary focus is on a safe and gentle environment for your dental care. We will guide you through your treatments with a high level of care and attention. You can be assured you will be treated with respect, understanding and compassion at all times – our skills and expertise mean you are in the best possible hands.
To those who suffer from a dental phobia the very thought of visiting the dentist can be the stuff of nightmares. A phobia of the dentist can often begin in childhood and can be the result of a bad or unpleasant experience but this isn't always the case. Parkway Clinic has been working closely with dental phobia suffers for over 20 years using a combination of a calm considerate approach and unconscious sedation under general anaesthesia.
Have a dental problem, but don't know the solution? Have a go at our handy treatment guide.
We Are Now Accepting Private Referrals For Our Restorative Specialist, Madhan Mohan Natarajan.
MC
Parkway Patient
Having knocked my front tooth out as a baby and never having it grow back I have had a lifetime of veneers and crowns in an attempt to create 2 front teeth. I've never ever been happy with my teeth and have had them done by 5 different dentists. I'd eventually just given in to the fact that I was just stuck with teeth I absolutely hated. Then I visited Parkway after having an accident and losing my only front tooth. They have done the best job out of anyone that has ever tried and I'd go as far as to say they are almost perfect. I love my new teeth and although it has been a painful and lengthy journey I am finally happy with my smile. I would highly recommend parkway to anyone.
DB
Parkway Patient
What a fantastic service! I phoned the clinic at 9am as an emergency patient as I was in severe pain and needed a tooth out. My own dentist couldn't book me in until the end of July. Parkway had me in within half an hour! A lovely young lady spoke to me on the phone and when I arrived at the clinic all the staff were so friendly. I was called in within 2 minutes to see Irene and she put me totally at ease. Her nurse was lovely too, she even offered to hold my hand as I had previously had a bad experience with an extraction. The tooth was taken out painlessly, I didn't even realise it was done! I would definitely recommend Parkway to anyone – A* service! Thank you!
VC
Parkway Patient
A perfect all round service. Friendly and efficient team. Calming atmosphere. A personal touch. Makes a visit to the dentist a very pleasant experience.
LB
Parkway Patient
Great practice. Professional and friendly staff. Relaxed environment where the team take the time to get to know you. Treatment is top class and the dental staff talk you though every step and talk through any concerns. My husband, myself and my 3 year old use this practice and I recommend it to anyone who wants top quality dental treatment.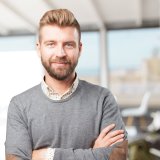 SG
Parkway Patient
Nurses are fab especially the consultant we saw first ! Helped my daughter with her needle fear which was due to a bad experience when she was 10 in Devon . All really friendly and extremely helpful seeing how busy they are too ! Highly recommended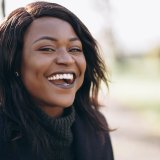 PP
Parkway Patient (10/10/18)
When I started my treatment I hadn't been to the dentist for in excess of 20 years. The reason being that I had experienced such painful treatment in the past that it left me with a real phobia of dentists. On my first visit I met Prash and following this I immediately felt at ease. He was extremely patient and really understood my concerns and fears, taking time to explain everything he was going to do before he did it. He also reassured me that despite not visiting a dentist for all that time, my teeth were not too bad. Today is the last of my 7 visits, having had 3 crowns fitted and an extraction! Despite this, as a result of Prash my fears and phobia of dentists has now diminished to the point where I am quite comfortable coming. Prash is a credit to your practice and his profession and I would like to thank him and everyone at the clinic for everything they have done. I will have no fears about returning from now on!
MP
Parkway Patient (06/06/18)
I had two implants several months ago. Best thing have done. I had lost confidence and was petrified of sneezing in case my denture fell out. The implants have been a success & my confidence has returned. I am so grateful for the work Barry has done, coupled with Emily, who enabled me to have the implants due to the thorough hygiene sessions with her.
08:45 am – 6:30 pm (Mon-Fri)